Remotely monitor water level in preparation for frequent heavy rain disasters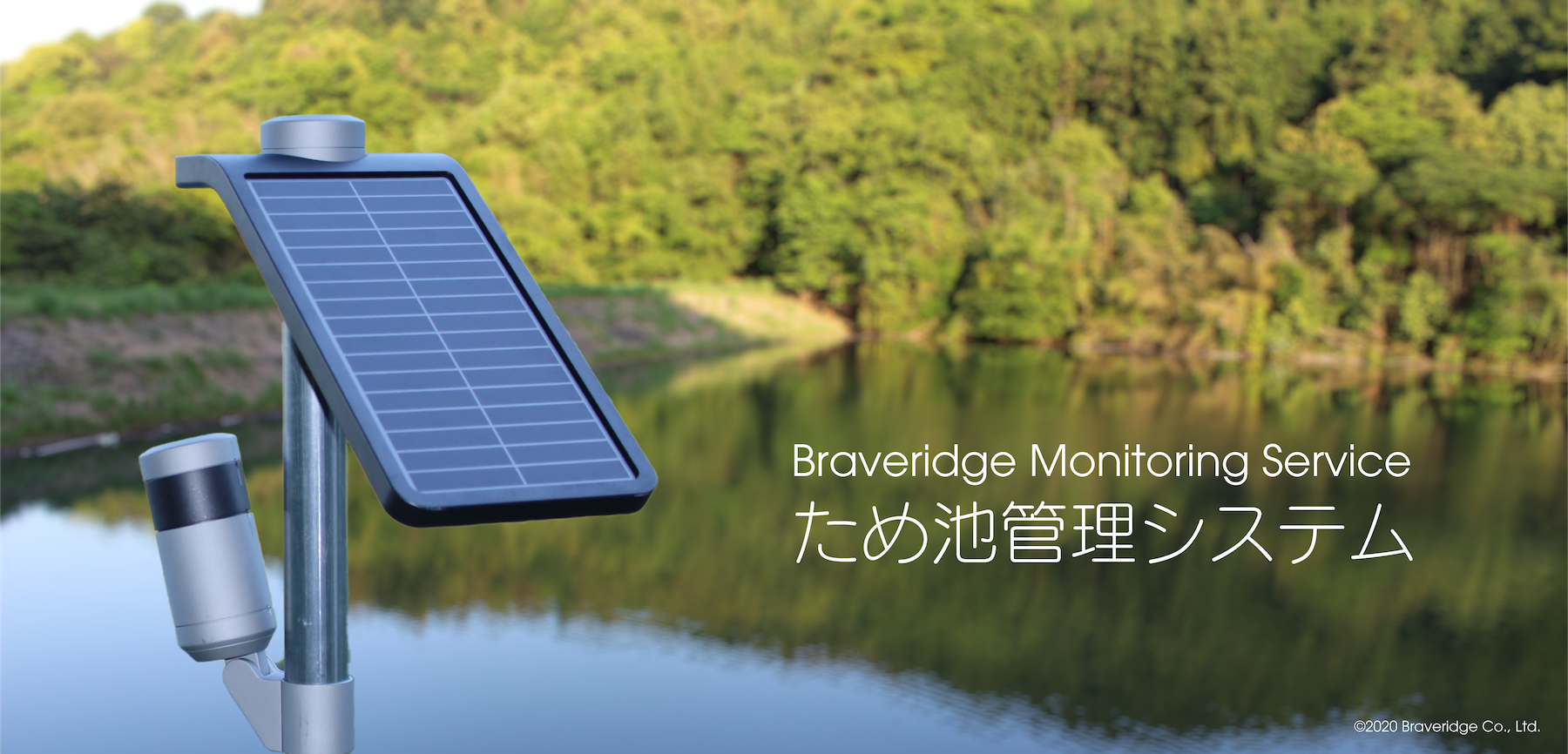 Braveridge Co., Ltd. will start accepting orders for the Braveridge Monitoring Service "Reservoir Management System" from today. (Product shipment: Scheduled to start in November 2020)
This product was selected as a "Low cost IoT reservoir management system" by the "Fukuoka Prefecture IoT Promotion Lab" of the Fukuoka Prefecture New Industry Division in the "IoT Leading Model Creation Project for the 1st Year of Reiwa(2019)." As an IoT certified product in Fukuoka, we have already started operating the system on a trial basis at model ponds in 6 municipalities in Fukuoka Prefecture.
BACKGROUND
Heavy rainfalls in northern Kyushu and western Japan caused many reservoirs to break down, leaving catastrophic damages. Concerning such disasters occurring more frequently in recent years, national government has reviewed the criteria for selecting reservoirs for disaster prevention, changing the way of prevention significantly. There is an urgent need for each local government to develop a monitoring system, including the installation of a water level gauge, and a "Reservoir Management System" for easy and economical installation in many reservoirs.
■Braveridge Monitoring Service "Reservoir Management System"
With Braveridge's expertise in wireless communication technology, low power consumption Bluetooth®Low Energy (Bluetooth®︎LE) powered by batteries, and mobile line (LTE) that enables wide area communication gave life to the commercialization of "Reservoir Management System" that is smaller and lighter with improved installation property supported by our mass production design technology.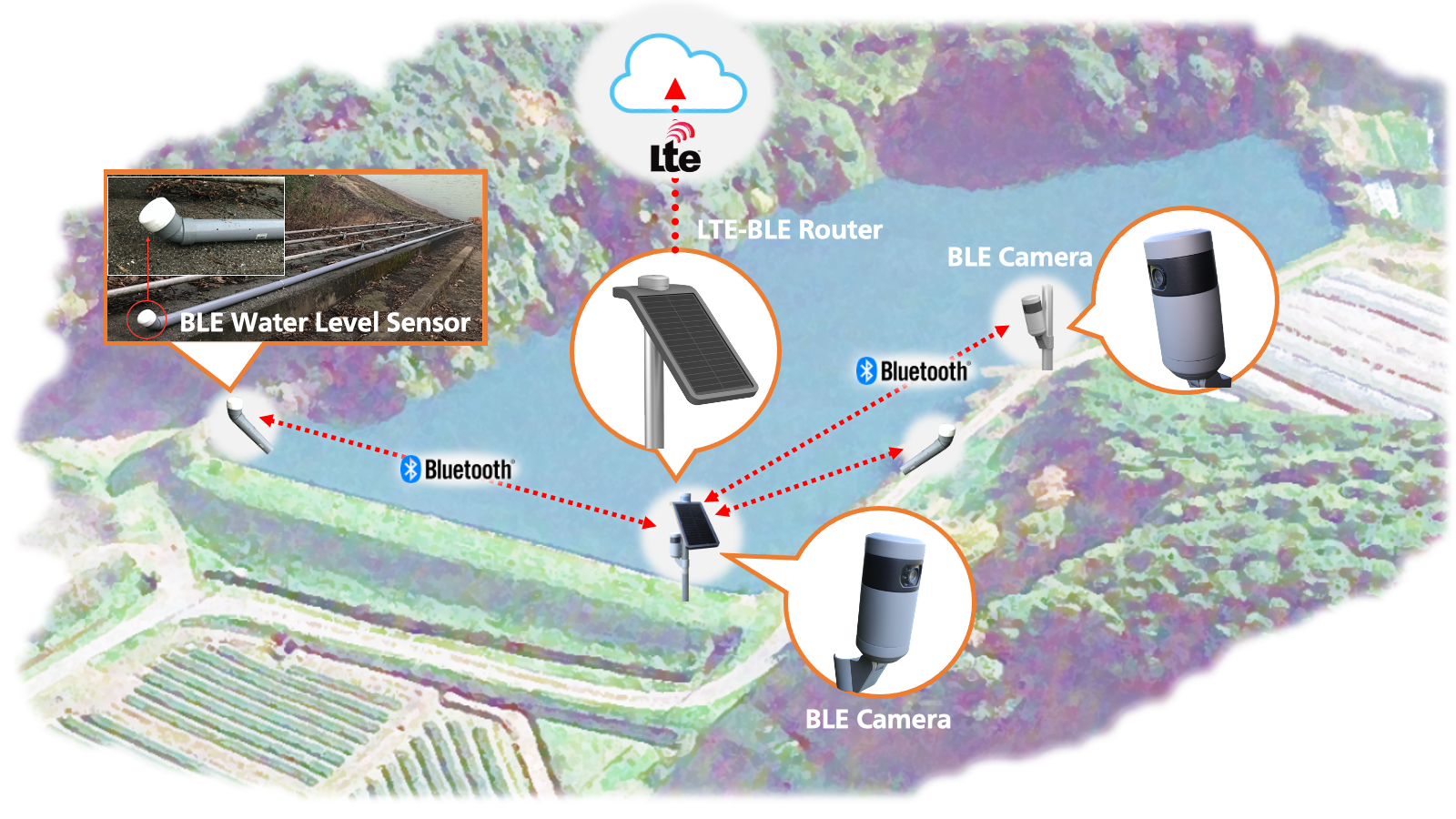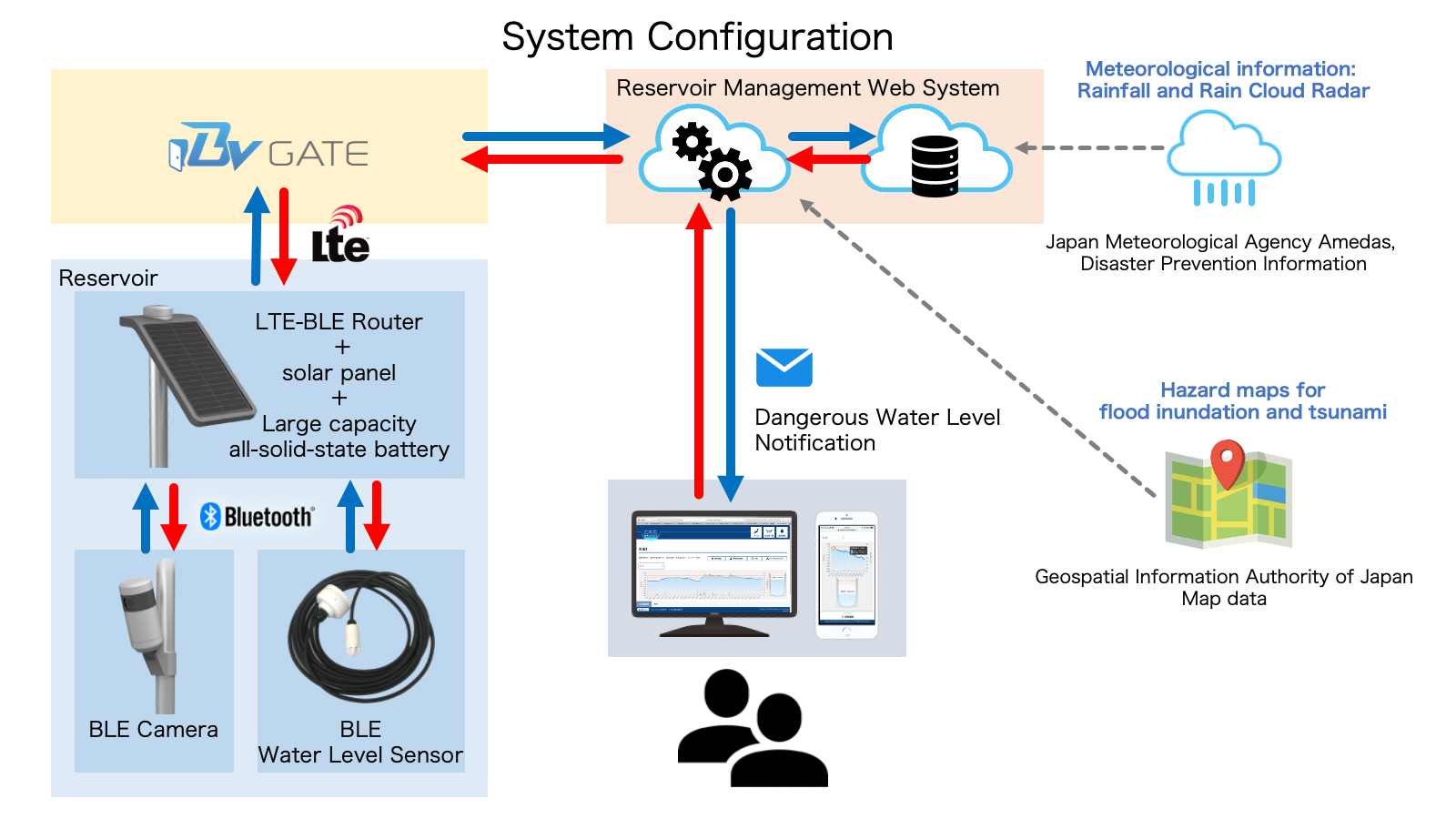 Japanese version only
Click here for product details
INITIATIVES with Fukuoka Prefecture
1. Fukutsu City (Nanomiike) 2. Chikuzen Town (Makinoike) 3. Kitakyushu City (Showa Pond, Koyaurashita Pond) 4. Kama City (Furuda Pond) 5. Omuta City (Yoshigatani No.1 Tameike) 6. Chikujo Town (Uenokawachi Dam)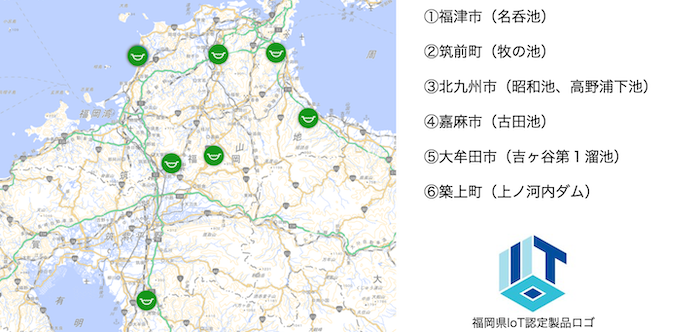 "Using the reservoir management system"
Makinoike Water Conservation Management Association Officer, Mr. Kazuhiko Kimura
Makinoike Reservoir was completed in 1945 to cover 270ha of paddy fields, which has undergone several repairs since then. The recent heavy rains made it extremely difficult for us to deal with the amount of water. It is the officer's job to look after it around 3 months after planting rice. Thanks to the innovative system, the amount of water can be grasped immediately and with the prediction of heavy rain, taking preventive measures to close the intake of water or discharging water in advance became easy tasks. Also by installing a surveillance camera in the flood spot, we are able to monitor any drifting trees or trash arriving at the site as a guide to take necessary actions conveniently and safely without going to the site.
The pond must be maintained and managed even with the population of farmers are in the decline in our town. More inquiries are coming from people other than farmers now, on how the pond is managed and if the heavy rain is being dealt with well. It is easy to understand the system by simply showing my smartphone of the management system displaying the current situation.It used to be a very dangerous job to visit the sight and monitor the situation especially during the heavy rainstorm that causes a disaster. With the installation of this reservoir system, we don't need to risk ourselves anymore.
Click here for product details